The Toledo Estate Planning Council (TEPC) is a multidisciplinary, nonprofit organization whose purpose is to provide informed guidance and education in the creation, conservation and distribution of estates; to increase public understanding of the need for competent estate planning; and to promote cooperation and foster a better understanding of the proper relationship among estate planning specialists from different disciplines. TEPC is affiliated with The National Association of Estate Planners & Councils (NAEPC).
TEPC regulary holds events around town, including Continuing Education events, networking socials, and an annual Golf Outing. NAEPC offers a variety of Webinar programs on current Estate Planning topics, and holds an annual 2-day Estate Planning Conference. Please take a look at the Events page for details.
Toledo Estate Planning Council has $1,000 Scholarship Available!
Applicants for the TEPC Scholarship must be a 2nd, 3rd or 4th year undergraduate or graduate student from northwest Ohio/southeast Michigan who is attending an accredited school of higher education in northwest Ohio/southeast Michigan. Student must be majoring in a field of study leading to a career in the estate planning profession. Recipient may re-apply for scholarship funds toward completion of their studies and will be considered for renewal if he/she maintains a 3.0 cumulative GPA and full-time status. Additional information and the scholarship application can be found here - please encourage students to apply! The deadline for this year's application is May 21, 2018.
We would like to thank our sponsors for their partnership and support. Sponsorships are vital to allow us to contiue offering high-quality programs while keeping membership dues low. Thank you to Toledo Community Foundation for being our 2018 Headline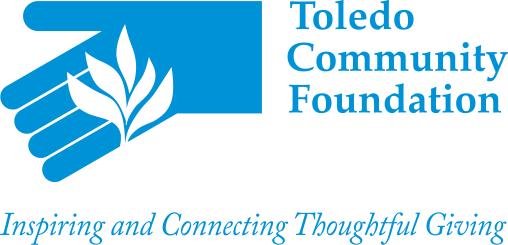 Sponsor, and a special thanks to State Bank & Trust and TDC Life for sponsoring our new website this year. This new website format will provide additional features such as online membership renewals and membership search capabilities, and will be the one place to refer to for all event information.
Check out the photo galleries to see pictures of past Golf Events!
Please contact us with any questions or concerns about TEPC membership, our events, sponsorships or this new website. We welcome your feedback!
---
Toledo Estate Planning Council is affiliated with the National Association of Estate Planners & Councils and joining can fulfill the requirement of belonging to an affiliated local estate planning council to become an Accredited Estate Planner® (AEP®) designee. Please contact the national office at 866-226-2224 to learn more about the Accredited Estate Planner® designation.